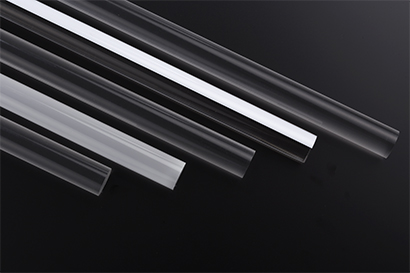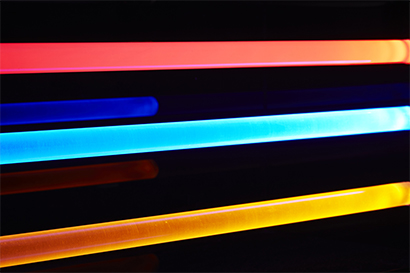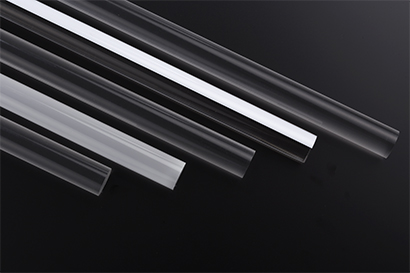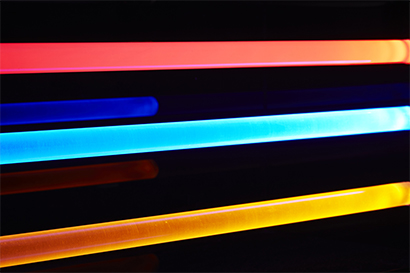 Automotive Ambient Light (LGR-R)
The Automotive Ambient Light(LGR-R) developed by SME adopts a co-extrusion process, so that the transparent acrylic material and the white reflective material are integrally formed to achieve the best reflection effect. Through the white reflective layer on the light guide, when the light source injected from one end or two ends, all the light is reflected into the light guide to increase the light utilization rate and improve the overall brightness and illuminance to achieve the best lighting effect.
Through our professional R&D team, we have developed a series of reflection type light guides with different designs that can meet the various needs of customers. We will also discuss various customized designs with customers from a professional perspective. Automotive Ambient Light is widely used in automotive headlights and taillights, shell decoration of home appliances and display lights of industrial parts. It is recommended to use a single-sided light within 500mm.
Description
Automotive Ambient Light (LGR-R) Specifications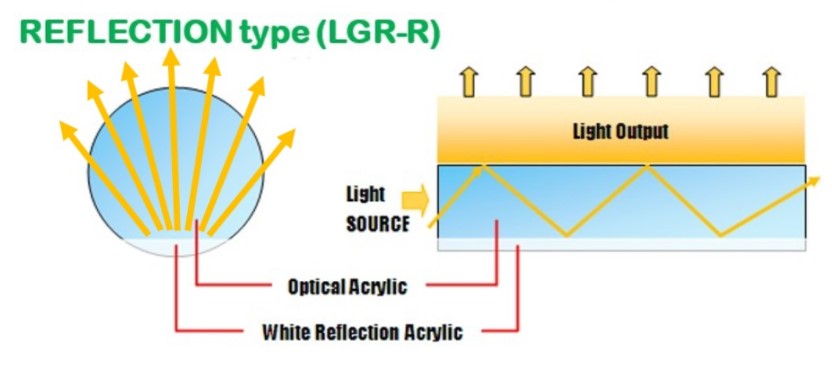 LGR-R (Reflection type)

Dia.(mm)

Length(mm)

5
2000
6
2000
8
2000
10
2000
12
2000
15
2000
20
2000
Automotive Ambient Light (LGR-R) Features
• Material: Rigid acrylic
• High brightness, high temperature resistance, can be thermoformed




• 

Light guide method: Side light (single or double side)


• True color technology; No visible color shifting




• Temperature resistance: -40~+100℃ in actual test




• 

Recommended length: Single light source within 500mm


• Customizable shape