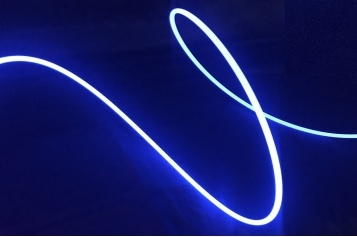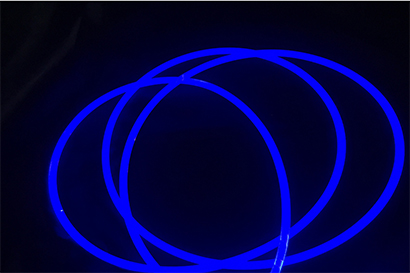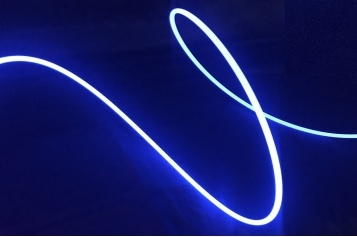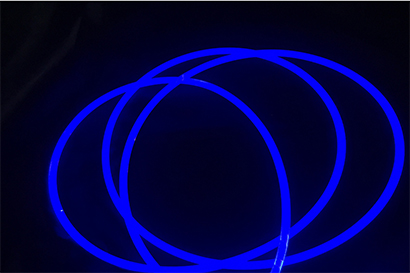 Light Guide Flexible type (LGR-F)
The Light Guide Flexible type(LGR-F) developed by SME is not only an innovative material, but also an innovative manufacturing process. It is different from the light guide strips on the market. SME's LGR-F is formed through extrusion technology, which co-extruded the inner layer with a special acrylic elastomer and the outer layer with fluororesin material coating. Its soft and flexible characteristics make it easier for more designs and difficult shapes. The shape of the cross-section of the light guide can be customized according to requirements. The design flexibility is increased, light guide is not limited in circular shape only.
This product is widely used in automotive interior lighting, shell decoration of home appliances and display lights of industrial parts.
Description
Light Guide Flexible type (LGR-F) Specifications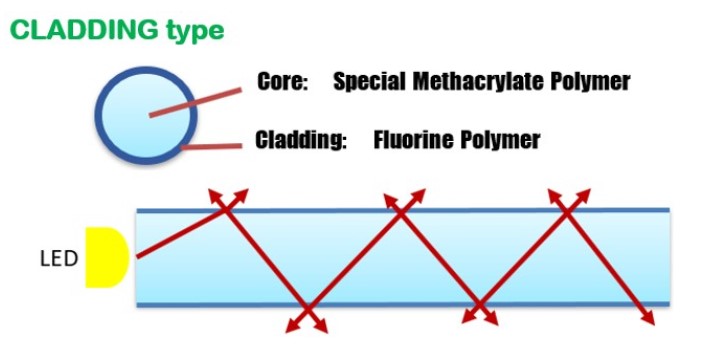 LGR-F (Flexible type)

Dia.(mm)

Length(meter)

2.2
500M/roll
3
200M/roll
3.5
200M/roll
4
100M/roll
5
100M/roll
6.3
100M/roll
Light Guide Flexible type (LGR-F) Features
• Material: special acrylic elastomer inner core, fluorine resin coated outer layer
• High homogeneity, softness, high temperature resistance, can be adapted to the shape of the product without reprocessing




• 

Light guide method: side light (single or double side)


• True color technology; No visible color shifting




• Bending Radius: 10-12 times the radius




• 

Temperature resistance: The actual test is -40~+90℃


• Recommended length: Single light source within 1000mm




• Customizable shape